Frequently Asked Questions
---
FAQ
General
Colegio Online Aparicio staff answers Frequently Asked Questions from prospective students and their parents and adults learners.
What is Colegio Online?
Colegio Online Aparicio, practices and traditions of online school, delivered by the Education system of UK and Spain in different knowledge base courses to pupils all over the world through an online platform. It is a full-time, educational school which will initially prepare learners from knowledge base in primary and secondary in the Sixth Form (age from 10 year's old onwards) or further education for national or international A level examinations, application to university and employment with high intensive courses
Combining rigorous academic study (closely guided by specially trained teachers versed in the British educational system and for the Spanish Language are specialist teacher from Spain) with co-curricular enrichment, Colegio Online Aparicio offers the flexibility of modern 'anywhere, anytime' learning. It has been developed through a collaboration between Colegio Online Aparicio (via its trading subsidiary, Colegio Online Aparicio as a private school and the system of the British Education Government Curriculum and European International Curriculum equivalent guide.
Whose mission is to help learners to make great progress in their lives through learning. Over time, the school plans to expand its provision to include younger age groups, medium ages groups and adults age groups. Colegio Online Aparicio is a full-boarding Online school base headquarter main office in London, United Kingdom, for students from aged 10-18 and over in further Education adults. It was founded in 2020 under a Royal British Education and the world change the education system for the pandemic as online courses.
For more information, visit our courses www.colegioonlineaparicio.com
College Online Aparicio legally allowed to operate in every country around the world?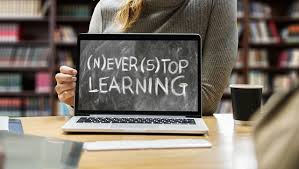 Colegio Online Aparicio complies with all UK laws and Spanish Laws However, we advise prospective parents to check their particular circumstances with their local authorities.
How will Colegio Online Aparicio be assessed by external regulators and inspectors?
Online schooling is currently outside the remit of the UK's Department of Education's approved inspectorate for independent schools, the Independent Schools Inspectorate (ISI). However, Colegio Online Aparicio complies with ISI guidelines.
What does ISI do?
ISI inspects schools in membership of the Associations of the Independent Schools Council. ISI inspection is for the benefit of pupils and seeks to improve the quality and effectiveness of their education and of the care for their welfare. Inspection findings are presented in reliable and objective reports.
ACADEMICS
Our Academic Programme
What curricular activities can I do at Colegio Online Aparicio?
International activities outside of course hours are respectable to students, but the school will give ideas and intellectual advice on projects so that students at the International level are united with their colleagues and have developments in their learning path as curriculum.
Beyond their fundamental academic work, Colegio Online Aparicio in our full-time Sixth Form or further Adults Education program engage in activities that develop their leadership skills, perfect their English and Spanish communication learning languages ​​to build their relationships and allow them to serve their global and local communities.
The curriculum encompasses videos of Maths, English, Internet, Spanish and including themes as sports, the arts, community service and academic enrichment.
The activities offered include a debating society and pupil are free to make literary magazine all of which take place online as well as individually scheduled, offline sport. By engaging in this program, Colegio Online Aparicio as a Online School Academic work towards the completion of a curricular award. This encourages them to look beyond the normal online classroom and supports their all-round worldwide education.
Languages used in curricular Online?
Being an International Online Academy-School-Company established in the UK, but with Spanish owners, for those who study Spanish, the extra-school activities will be in the language in which the student is learning, if they are languages, for example if the student learns Spanish or it is Spanish courses, they will be speak Spanish and if it is English should be in English Language.
For other subjects such as mathematics, it will be in the languages in English and if there are in Spain in Spanish Language as well as company policy, we will only use international languages, Spanish or English depending of the group of students knowledge base.
College Online are treating all students faithfully, depending on the country in which the student is, the classes will be in Spanish or English so we facilitate the course of the subject depending on where the student is, for example a Spanish student who wants to do a math course, will be given the lesson course in the Spanish language, the rest of the students around the world will be taught the class in English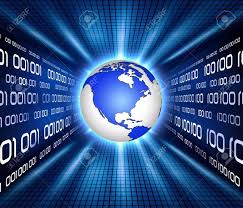 Technology and Platform
Virtual lessons by join your lesson from wherever you are.
You only need a laptop, PC or tablet with either built in (or external) camera and microphone.
Academy operates since 2021 as a young School Online, with a long list of graduates – individuals, families and companies. We are continually striving to provide high quality tuition, and by listening to our learners, we are able to make studies easy and comfortable, which helps our learners to be confident and successful.
We recommend systems that meet or exceed the following specifications:
---
Microsoft: Windows 10 (64-bit)
---
Memory: 8GB RAM or more
---
Monitor/Display: 21.5″ wide screen or larger monitor / 15″ laptop screen
---
Network Adapter: Wired network connection with Internet access
---
How will you learn?
Lessons delivered more all the times by via Google Meet, Google classroom, Microsoft Classroom, Skype, but we prevent more platform in case of any incidents in the School technologies out of hands to continuing with the lessons, we can use also Microsoft Classroom. On our Virtual (live stream) lessons, we provide the same quality of tuition as in the classroom. You don't need a text book, we use for test and homework Moodle.
You only need a Internet connexion, laptop, PC or tablet, Microsoft Office, with either built in (or external) camera and microphone. The virtual platform is very interactive with a sense of real classroom at the School or any Academy or College. You will study from the comfort of your own home and communicate with your teachers and classmates via video chat (by using your phone or computer camera) and you will receive outstanding tuition, qualification, and certification by the School Online Aparicio.
Our Teachers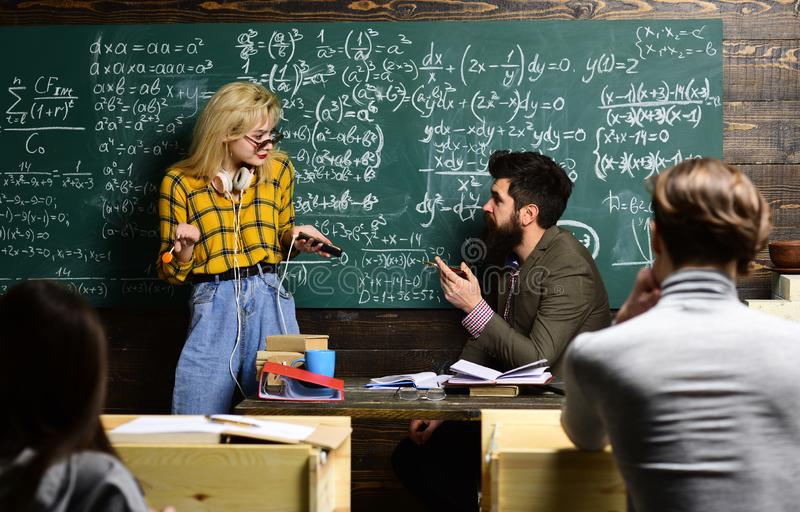 Our highly qualified, experienced and native teachers' speciality in Languages.
Will guide you through your first steps and beyond. Your teacher will help you to learn quickly, to start communicating and understanding through varied and challenging activities, designed to encourage the student to both take the lead in their own learning. You will find lessons to be dynamic, engaging and highly interactive. Our lessons give students the opportunity to learn and use English or Spanish as a language courses in realistic situations, and our teachers give regular homework to help you practice.
Our teachers are encouraged to expose their learners as much as possible to the many interesting ways of life, peculiarities and subtleties of other parts of the world, from interesting customs and traditions to typical food and song.
They often even turn the class into a cultural social experience! This final point is particularly important after a long day at work and is the key reason why so many of our students return for more!
How to pay?
The payment can be made by PayPal. We do not accept card payments, cheque, cash or bank transfer at the School, because it is an International Online School. We accept instalments and offers payment plan only for long courses year.
Can I apply for more than one course?
You can apply to as many courses as you wish, but you must complete a separate application form, upload all supporting documents, and pay the relevant application fee for each application you make.
How much it is the Fees per courses.
The normal feed per course administration and management enrolment course it is in each course, please the course fees admin and courses prices, this can be change by the School for the long courses and we charge in pounds pay by sterling GB and the full course payment y advance (two days before the course starting in advance) and are not refundable at the end of the course or if you decide not to do the course or losing lessons for you own circumstances.
When I must pay the course.
Can be pay in advance, the maximo two days before the course starting in week days in advance to start for the following week. See our Policy.
Will I get a certificate at the end of the language course?
We can provide you with a certificate of attendance once you have completed the course successfully (terms and conditions apply). You will have a Diploma if you complete the full course and portfolio or exams.
What do I need to do the courses online?
Wi-Fi, computer desktop or laptop, or iPad, Office package, Word, Excel, PowerPoint, email.
Clothing.
To be in the classes, the students must be dressed in normal clothes, normal shirts and without advertising of any kind, girls, teens without necklines, boys strapless shirts, half sleeve only or long sleeve, clean face and without caps or hats, without anything to cover their faces, except if they are somewhere where there are many people to put on a mask as if they were going to school, institute.
Students are not admitted eating, while they are in Online classroom or drinking any liquid other than water, only a transparent bottle of water is admitted.